Google, Amazon and fast-fashion brands feature among this year's key climbers in our eagerly anticipated annual survey of brand reputation.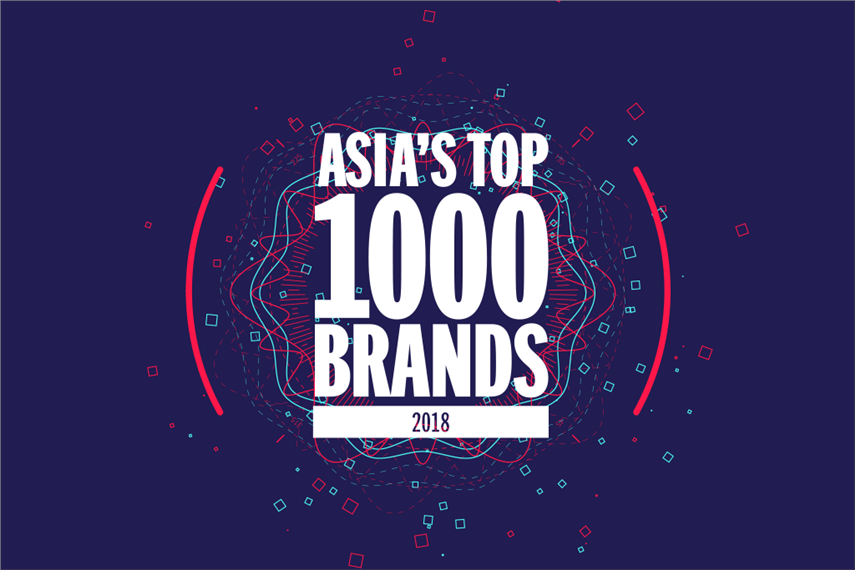 The results are in. Asia's Top 1000 Brands, produced by Campaign Asia-Pacific in partnership with Nielsen, is back for its 15th year, with a few upgrades. The findings from the most broadly-based ranking of consumer brands across Asia-Pacific, as always, are intriguing—spinning out multiple plotlines as brand names rise and fall. We;ve highlighted some of the big stories below, but there are plenty of others for you to uncover on your own in such a massive research undertaking as this one.

HEADLINE STORIES
Samsung is still Asia's favourite brand
For eight years running, not even exploding phones or leadership scandals could drag down its mass consumer appeal. Read why the battle for top spot this year wasn't even close.
Google joins the upper ranks
The search giant (and so much more) so critical to marketers has re-joined the top ten brands in Asia for the first time in seven years, and did so decisively.
Xiaomi takes over as Asia's top Chinese brand
The aggressive expansion of China's top smartphone maker into new categories and new global markets is paying brand equity dividends. On the flipside, Lenovo has tumbled out of the Top 100 with Huawei quickly closing in as a close third.
Fast fashion is stepping it up
From Zara to H&M, 'cheap chic' names are integrating themselves into consumers' hearts and wardrobes, ringing up some of this year's biggest gains.
Amazon and Lazada click with consumers
More shopping is now done online, but not all ecommerce platforms are seeing a rise in brand appeal. While top players like Amazon, Lazada and Taobao saw strong gains, others like Ebay, Rakuten, Zalora and Flipkart all have work to do.
COMING UP
Much more analysis is on the way:
Category killers (Coming June 11)* From snacks to cars to electronics, which brands are elbowing out their close competitors?
Mobile-friendliest brands (Coming June 11)* Apple turns the tables on Samsung and Chinese brands dominate
The Work: Hits and misses (Coming June 18)* The campaigns from top brands that are scoring with consumers
Home-grown heroes (Coming June 25)* Which brands have the most iconic appeal in their home markets?
Top 100 Brands for each APAC country market (starting June 11) Beginning next week, we'll release a new Top 100 list for one of the 14 APAC country markets in our survey each week.
* These articles will be for premium subscribers only
WHAT'S NEW THIS YEAR?
1. Easier to explore We've refreshed the Asia's Top 1000 Brands website with the overriding goal of making it easier for you interact with this trove of survey data. The buttons on the main page, and a vastly simplified menu, aim to lead you to the the core functions you can play around with:
Explore the Top 1000 list for this year or any of the previous 14 years.
Analyse the performance of a single brand over time.
Compare two (or more) brands. Want to see how 7-11 fares against Cartier? You can.
See the ebbs and flows of the top brands in a specific product category over the years.
Explore the upcoming Top 100 Brands lists for 14 markets.
Review the annual blow-by-blow in particularly competitive brand rivalries.
2. Hello, New Zealand (and other enhancements) We expanded the survey from 13 to 14 country markets, adding New Zealand for the first time. But we also recognise that the largest consumer markets deserve heavier weightings in our study. So this year we increased the proportion of participants from Japan, India and China. In addition we increased our overall sample size by nearly half. (See the full methodology below.)
3. Mobile and local insights We asked two extra questions for 2018. These days consumers are engaging more with brands on mobile devices than ever before, so we asked which brands they consider to be the most mobile-friendly. We also wanted to recognise more local brands in our survey, which tend to get buried in competition with multinationals. So we asked consumers which local brands resonate most in their home countries. The results from these questions did not affect the overall results, but give us another facet of insight into consumer brand choice. We'll be sharing the results throughout our analysis content.
4. Category tweaks Categories and sub-categories change a bit each year, but this year we did a broader overhaul. We consolidated some consumer-electronics categories and more logically grouped FMCG and food categories. Apparel brands and retailers, which in the past had competed together, were separated to ensure only pure retailers competed in the retail space. In that category, we also added a long overdue DIY/home furnishings category, which brought Ikea into the ranking as a top 50 brand. Other notable additions this year include streaming-entertainment brands and rental cars.
PLEASE DIG IN Asian consumers have spoken. Have a look, explore the survey and compare your brand favourites to others. Enjoy!
Methodology
Aside from boosting our sample size by nearly half this year, our core methodology has remained the same. Asia's Top 1000 Brands aggregates data from an online survey developed by Campaign Asia-Pacific and global information and insights provider Nielsen. The survey was conducted from March 16-April 11, 2018. The study explores consumer attitudes in 14 markets: Australia, China, Hong Kong, India, Indonesia, Japan, Malaysia, New Zealand, the Philippines, Singapore, South Korea, Taiwan, Thailand and Vietnam.
Research relies on a total of 400 respondents in each market, except Japan, India and China where participants number 800, 1200 and 2000 respectively. To be representative of market populations, survey quotas target age, gender and monthly household income.
The study encompassed 15 major categories (alcohol, financial services, automotive, retail, apparel & accessories, restaurants, food, beverage, consumer electronics, home appliances, courier services, media and telecommunications, sports, transportation/travel and leisure, and household and personal care) and 81 sub-categories.
Participants gave responses to the following questions:
Question 1: When you think of the following category, which is the best brand that comes to your mind? By best, we mean the one that you trust the most or the one that has the best reputation in this category.
Question 2: Apart from the best brand that you entered, which brand do you consider to be the second best brand in the category?
Extra question on mobile-friendliness:
Thinking of your personal experience or from what you have seen and heard from others, please name the top 2 brands which are the most mobile-friendly. By mobile-friendly, we mean brands that you interact with easily on your mobile phone, either through apps or mobile internet services. This could include ease of finding information on the brands online, mobile user experience including navigation, browsing and purchasing online via your mobile.
Extra question on strongest local brand:
What do you think is the strongest local brand in your country of residence? By 'strongest local brand' we mean a brand that originates from this country, has the best reputation and resonates most strongly with those living in this market.

Nguồn:
Source: Campaign Asia-Pacific