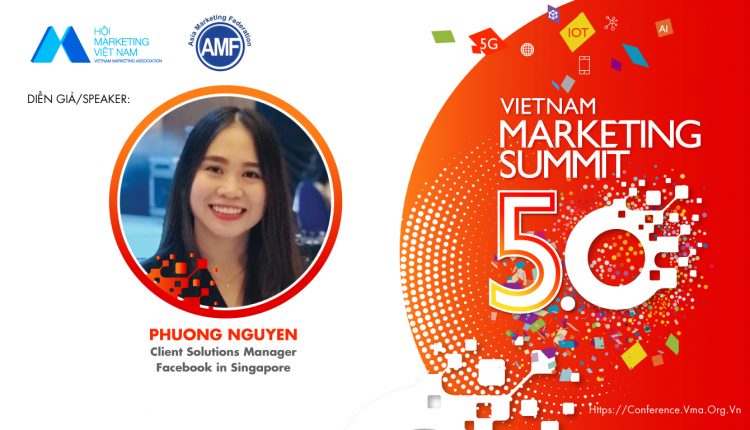 Turn on Demand. Turn on Discovery Commerce. eVMS 5.0 VMA
Bài chia sẻ tại eVMS 5.0 Vietnam Marketing Summit 5.0 - Nguyễn Phượng - Facebook Singapore
Turn on Demand. Turn on Discovery Commerce
Năm 2020 là một năm với những sự thay đổi ngoài sức tưởng tượng. Giãn cách xã hội mở lối cho những xu hướng mới như cách sống, kinh tế thương mại chịu ảnh hưởng lớn. Tuy nhiên, ở mặt khác sự gián đoạn này đã vô tình đẩy nhanh tốc độ phát triển của nền kinh tế kỹ thuật số Đông Nam Á. Chặng đường 5 năm dự kiến của quá trình tăng trưởng kinh tế kỹ thuật số diễn ra chỉ trong 1 năm 2020. Vì vậy, đối với nhiều doanh nghiệp, cách duy nhất để đảm bảo tương lai của họ là thiết lập sự hiện diện kỹ thuật số mạnh mẽ. Online đã trở thành một cách sống và thương mại khám phá là sự "bình thường mới". Hệ sinh thái và sự thấu hiểu người dùng khiến Facebook trở thành ngôi nhà của Discovery Commerce – thương mại khám phá. Giờ đây, bạn có cơ hội tạo ra nhu cầu và phát triển doanh nghiệp của mình bằng việc phát huy những tiềm năng của Facebook.
Mời anh chị click vào hình để xem tải bài trình bày của diễn giả Nguyễn Phượng
Client Solutions Manager – Facebook in Singapore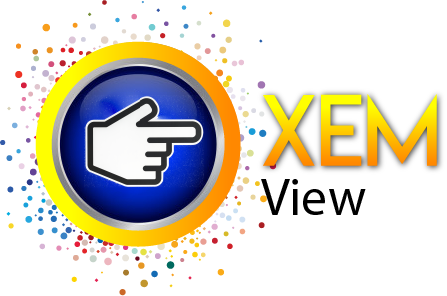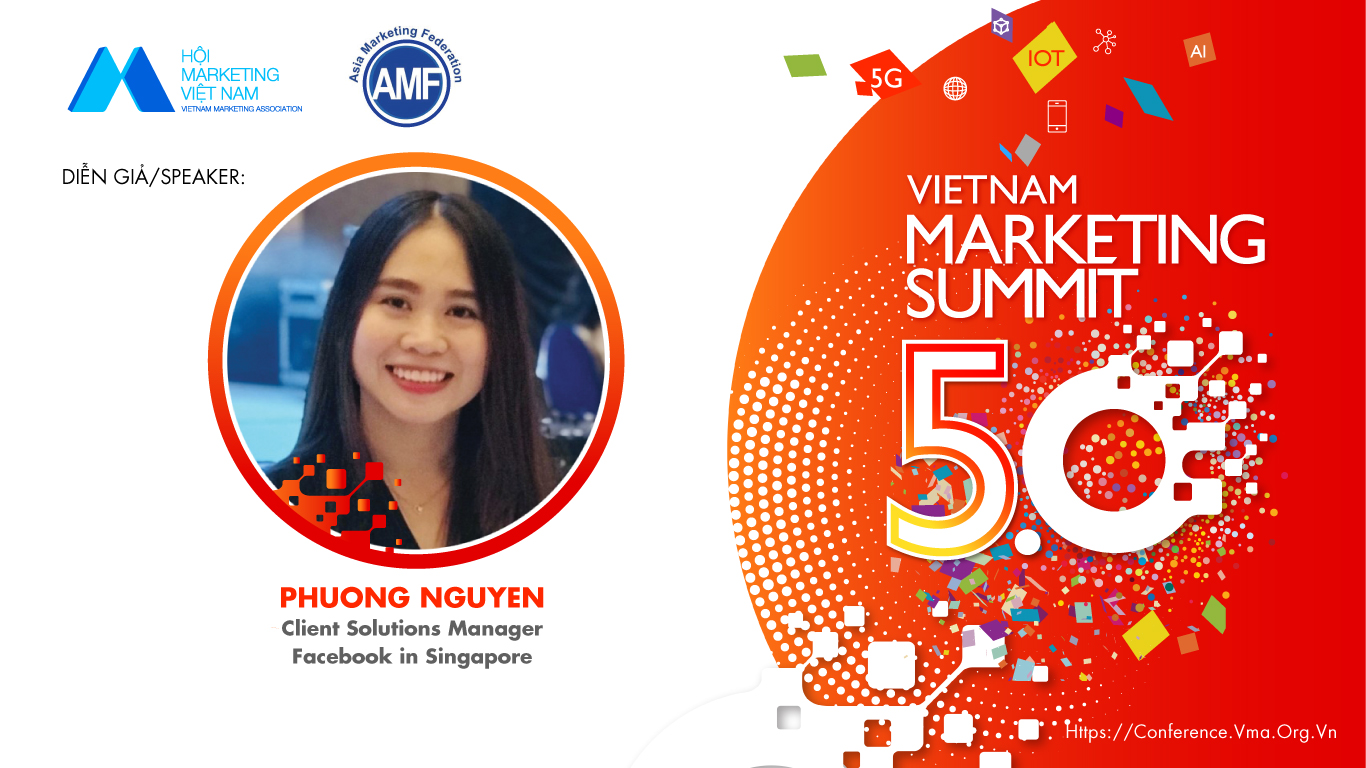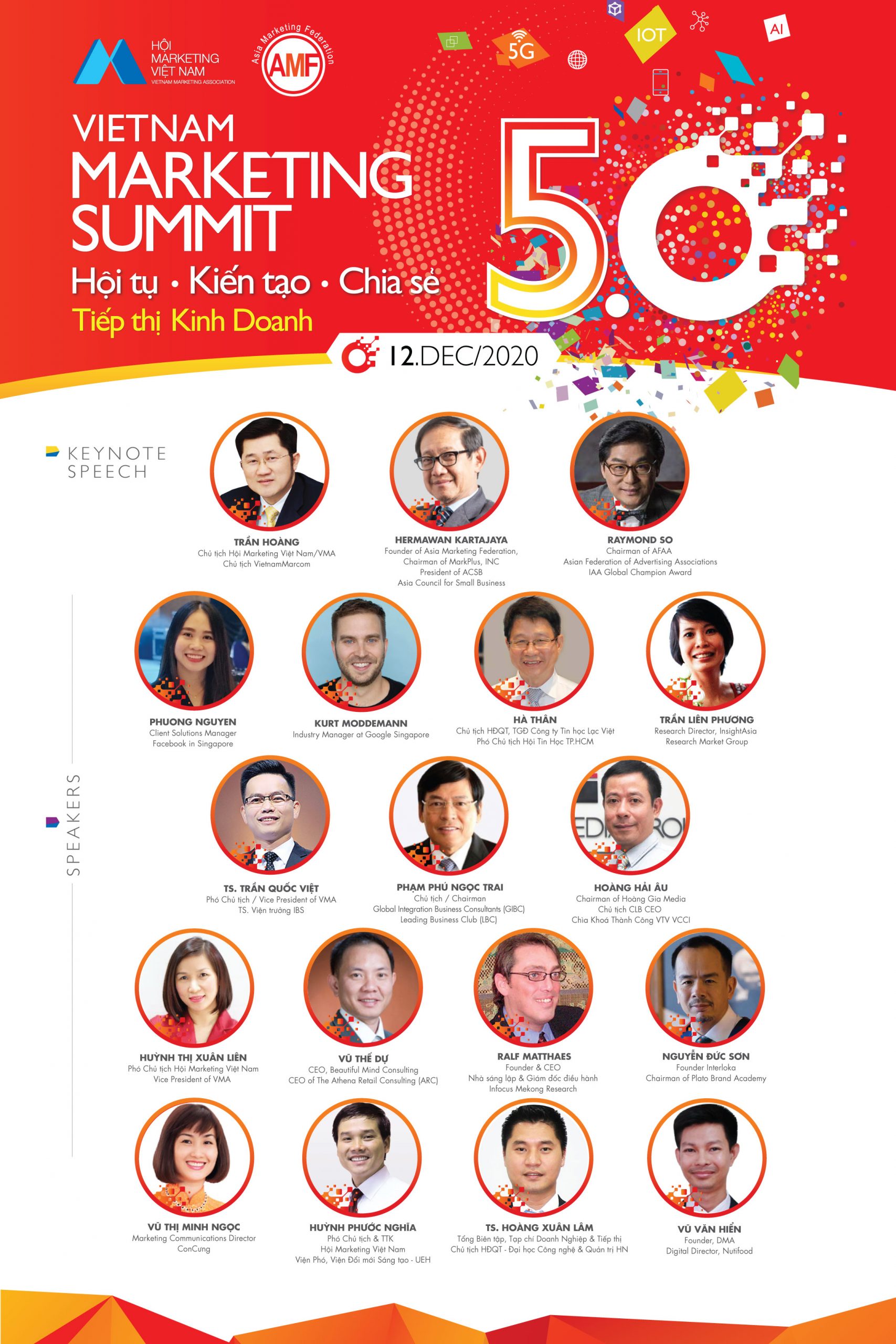 2020 is a pivotal year. Social distancing has paved the way to the home-centric lifestyles as well as commerce with minimal physical contact. This disruption has inadvertently accelerated the growth of Southeast Asia's digital economy. Five years of digital consumer adoption happens in a single year. For many businesses, the only way to secure their future was to establish a robust digital presence. Online has become a way of life and discovery commerce is the new normal. The ecosystem and understanding discovery generation makes Facebook the home of Discovery Commerce. You now have a chance to generate demand and grow your business with Facebook's full potential.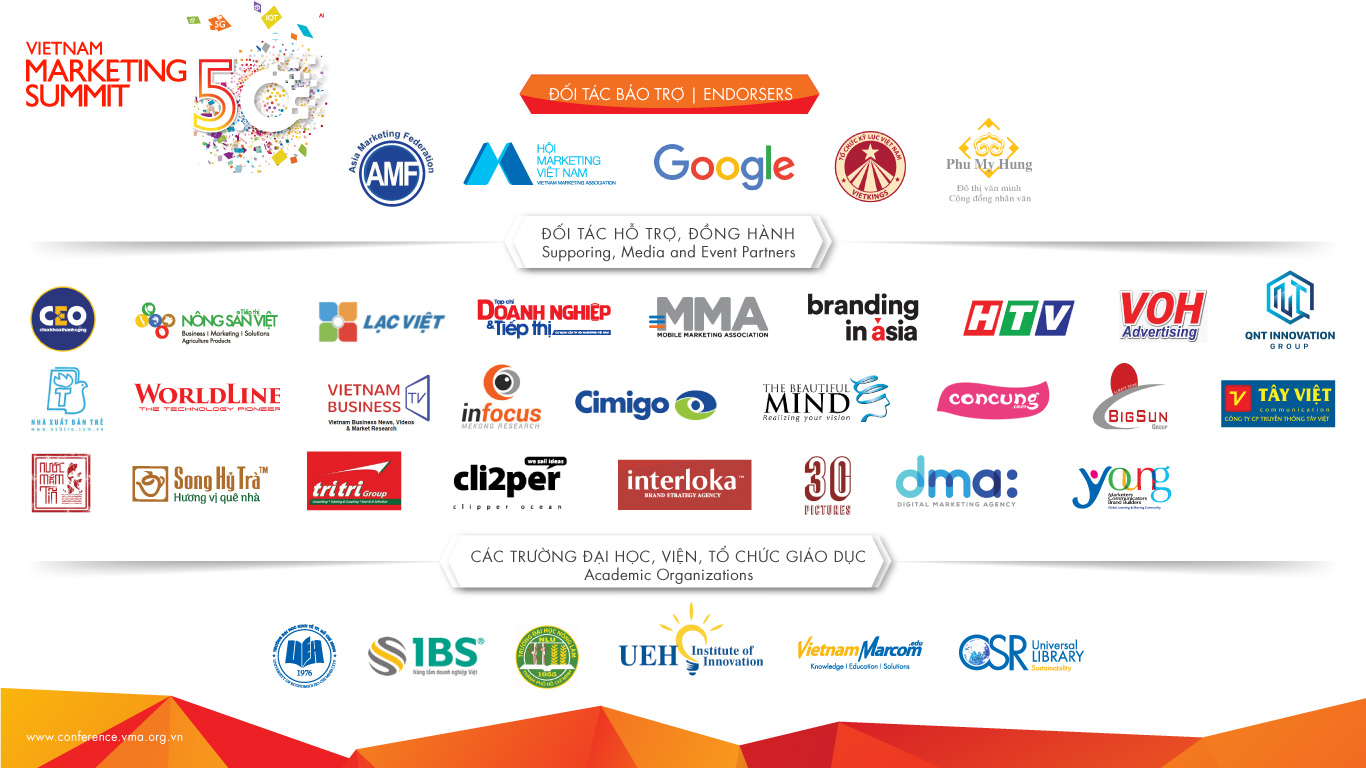 Website Hội nghị e Vietnam Marketing Summit 5.0:  https://conference.vma.org.vn